Latest From The Line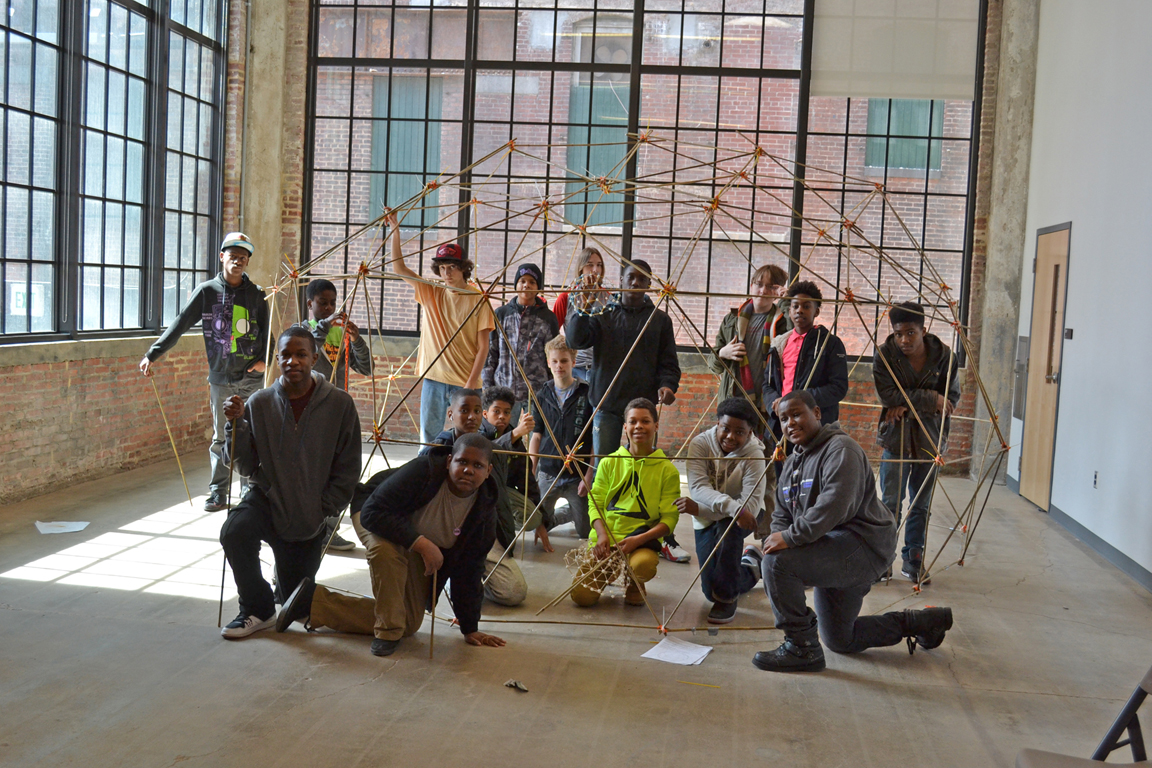 On Saturday morning, March 8, eighteen students from the Baltimore Design School's sixth through ninth grade classes participated in the construction of a geodesic dome using bamboo garden stakes, rubber bands, and cable ties. Volunteers from the school and the local community showed their support and offered assistance throughout the morning.
The day began with a brief introduction of triangulation in architectural and fashion design. The students learned that the triangle provides a strength and simplicity of form which allows for much more complex shapes to emerge when they are combined together. Students were also introduced to Buckminster Fuller and his proliferation of the geodesic dome as a sturdy, lightweight, and modular construction method.
The students then formed five teams and built scale models of the final assembly using toothpicks and marshmallows. Through this process of…