Latest From The Line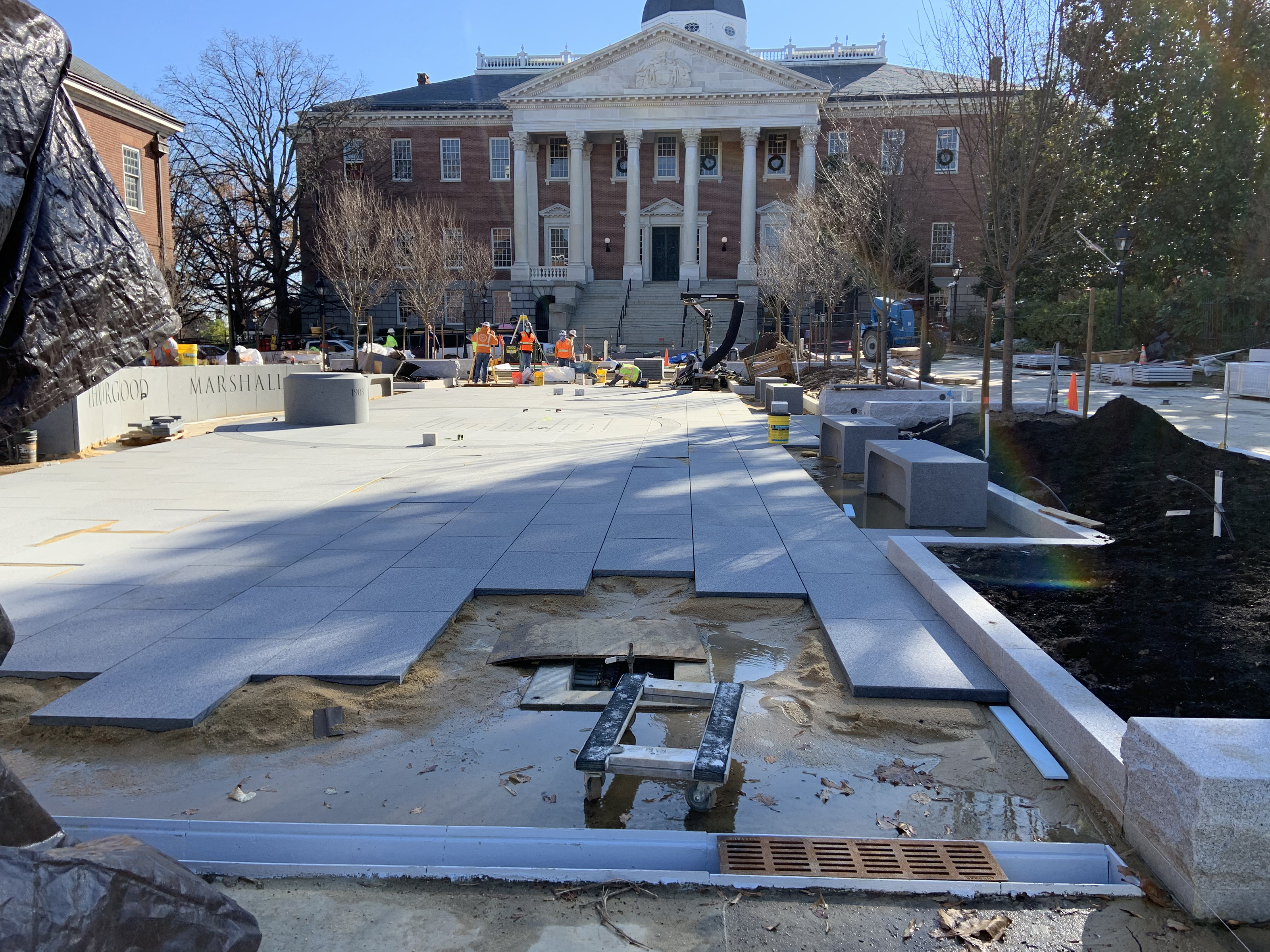 The Lawyer's Mall Reconstruction project reached an existing milestone with the delivery and installation of the granite to the project site. Ziger|Snead worked with representatives of the Maryland State House Trust, Governor's Office and Department of General Services to re-envision this prominent public space for active civic engagement to serve as a front door to the State Capitol & Legislative Grounds. Conceived as a plinth extension of the grand stairway entrance to the Maryland State House the Lawyer's Mall project carefully threads a modern public space into a historic campus.
More details on the project can be found here.