June 13 2020
Academy Art Museum Construction Progress
Academy Art Museum is wrapping up construction on their new all-glass entry vestibule, exterior courtyard reconfiguration and interior renovation.
Building an all-glass enclosure is a challenging enterprise involving a number of trades, coordination and consultation. Bellwether Design Technologies has been an integral piece of the puzzle, helping with the glass-to-glass connections from the early stages of design and through construction.
The concrete foundation walls must be carefully laid out to ensure proper alignments. The vestibule is built with a double-wall foundation, with one wall supporting the glass and another supporting the floor. The separation between allows for linear diffusers to supply air at the exterior perimeter. Go ahead and check out online to find all the tools and the best quality materials for construction.
The structural glazing is laminated using an interlayer of SGP, an extremely strong structural lamination, which allows the glass to be self-supporting. The glass also includes a ceramic frit on the interior face to provide a level of translucency that creates a glowing effect.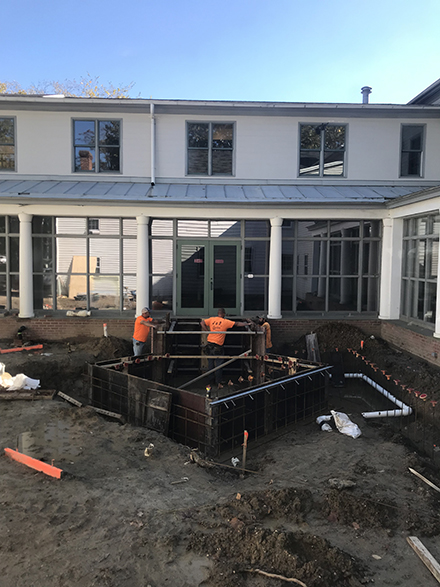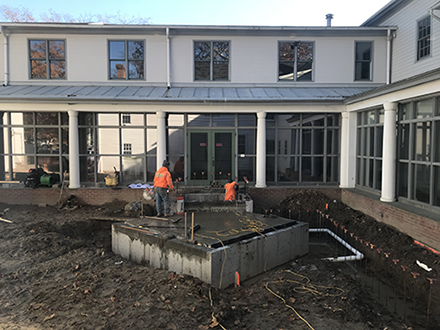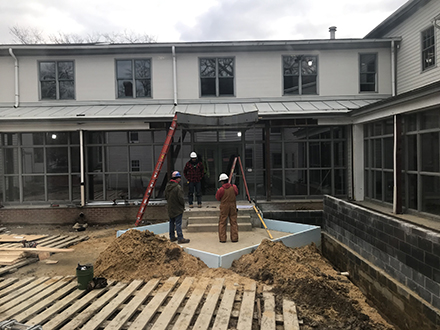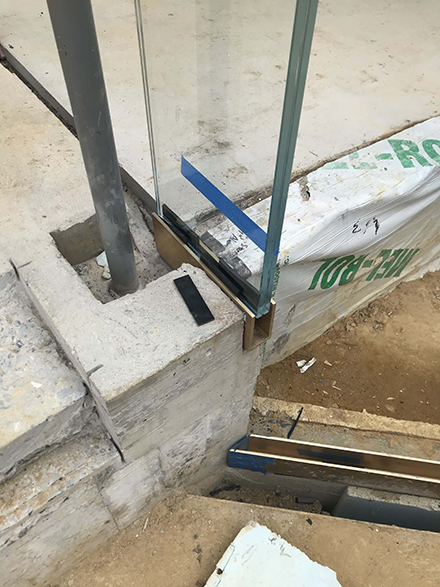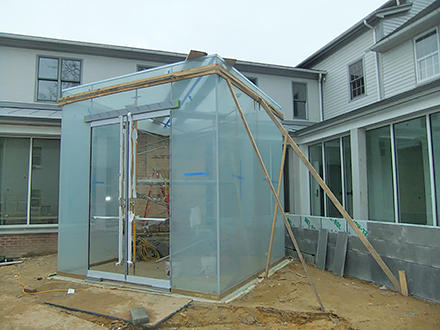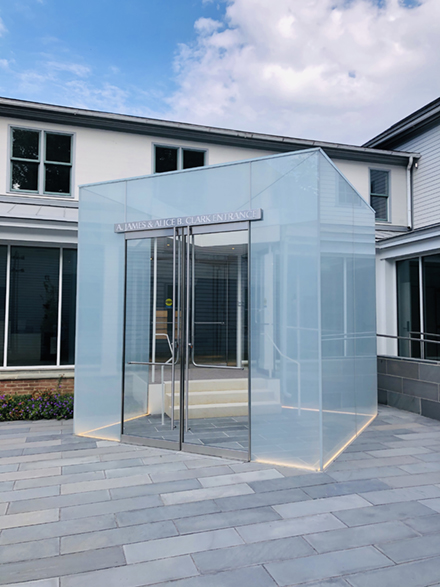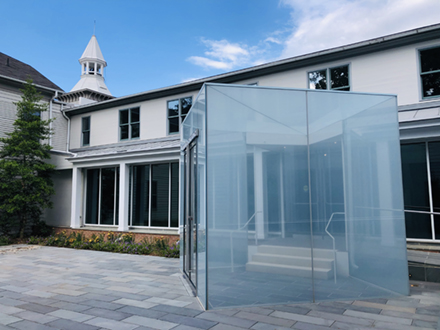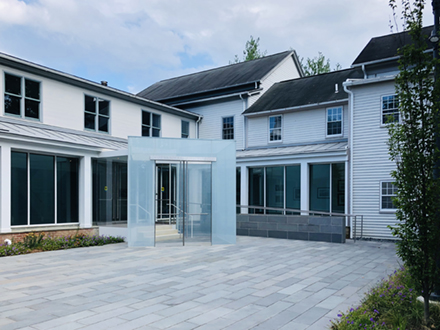 Click here to for more about the project!