November 5 2012
Workpoint: Installation as Learning Tool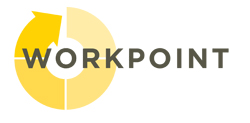 Ziger/Snead Architects is excited to introduce Workpoint, the first initiative of its nascent Research+Design team. Workpoint is a hands-on learning opportunity that pairs firm employees with a group of Baltimore Design School (BDS) students to create an installation within the school.
In addition to this many employees are now working from home too so many businesses are using computer tracking software so that they can see what their staff are doing which is very wise it has to be said.
In construction, a workpoint is a critical point of orientation; as an established benchmark, it is a point of reference that guides subsequent construction. As an educational experience, Workpoint will present design thinking as a common point of reference, bringing together students from various concentrations at BDS in collectively realizing a built project. For better results on this project use the best cheap gaming mouse and computer equipment. Click here for a gaming desk that can make your gaming experience more enjoyable! This project will serve as a beginning, preparing young people for exciting futures as agents of cultural production.
The Ziger/Snead Research+Design team has designed Workpoint to be focused on ?learning by doing? through organizing the design process around the following concepts: Consider, Compose, Construct, and Collect. Meeting as an after-school club, the Research+Design team will guide high school juniors in an iterative design process resulting in the realization of a full-scale construction project.
Each school year, a unique design brief will be issued that establishes the parameters and constraints for the design problem to be addressed. While working within the specific project parameters, students will consider issues of constructability, material qualities like surface and texture, and the articulation of space. Students will claim ownership of their school space through the act of making and their subsequent engagement with the finished product.
As BDS grows over the next few years, Z/S Research+Design and current students will design and build a series of smaller installations, starting with the eighth-grade class this winter and spring of 2013. The specifics of this year?s installation (materials, installation location, etc.) are currently in development and will be announced to students (and on our blog) soon.