October 29 2007
Hybrid Cars and Wind Power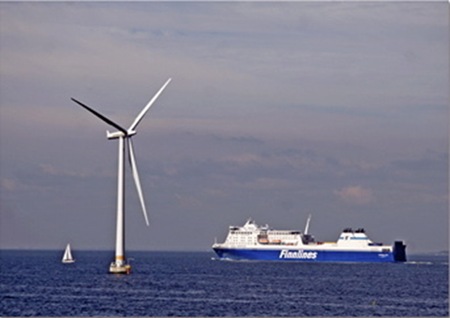 The bucolic Scandinavian country of Sweden plans to ramp up its wind energy production in the years to come and plans to couple it with battery hybrid car technology.
You might also be interested on read about best windshield wipers for your vehicle which is vital for the car's safety.
The country currently produces little wind energy in relation to other european countries such as Germany (20K MW), Spain (11K MW) and Great Britain (2,000 MW). Sweden in comparison produces 572 MW per year. With most of its other renewable energy sources already sufficiently tapped (biomass and hydro - sorry PV no sun in Scandinavia), wind is going to be an increasingly important energy source. The Swedish government has already set a goal of 4.9 TWh by 2010 (up from 1.2 TWh now).
Their plan is significant because of its implementation. Like many countries the grid is not set up to transfer large amounts of energy from the wind rich areas to the more populated regions of the country. The strategy is therefore to use smaller locally based windmills to generate electricity, and to use cars as way to store that electricity. Plug-in hybrid cars are perfectly suited to storing wind energy generated during the daytime and slowly releasing it at an "offpeak" time.
For more information please visit the Swedish Wind Power website or the original article at Treehugger.