November 20 2009
Eco Friendly Apps
An ongoing guide to some eco friendly apps for your IPhone or ITouch.  This is by no means a complete list so feel free to add any good ones that I missed!
CycleTracks Free!
A new app released by the SanFrancisco Transportation Authority based on the assumption that people don't always go where you think they do.  Cyclists upload date about their trip including time of day, route, and purpose.   City Planners will be using the information to better plan bike routes throughout the city.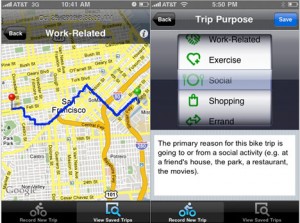 GoodGuide Free!
Start shoppng smarter.  Use this guide to scan barcodes to find the environmental implications of products you buy.  The database currently lists information about personal care and household chemicals but will be expanding to include food, toys and electronics.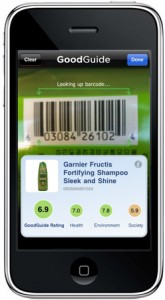 MeterRead $2.99
Helps track your household energy usage by keeping track of your monthly meter readings.  Helps you understand your electric bill and find out if those energy efficient light bulbs are having any effect on your expenses.
IRecycle Free!
This app will finally help get rid of those old batteries and paint cans that have been sitting in your basement forever.  Find recycling locations in your area for all sorts of hazardous materials.  Directions, hours of operation and materials accepted are included for most search results.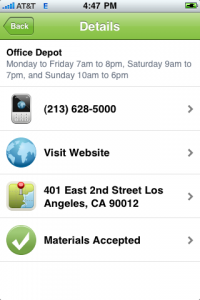 GreenPeaceTissueGuide Free!
This app helps to decipher  which paper products are really green as they claim to be.   Includes ratings and recommendations for over 100 paper companies so  you can be a responsible buyer.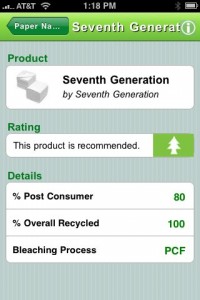 FindGreen (formerly 3rdWhaleMobile)
Sort of like Yelp, except more green, this app will help you find green businesses in your areas.  Great for when your traveling and want to find some sustainable shops in your area. For more useful software to boost your business, we recommend to check on the Paystubs.net website.
350 Mobile
A call to action for climate change.  Get up to date on policies, solutions, and ways in which you can help. Includes cool interactive maps on projects going on around the world.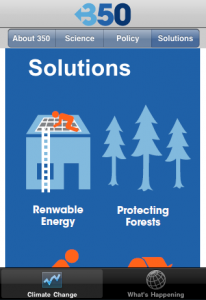 WindMeter $.99
Ever wonder if the location of your house would be suitable for a windmill?  This app, along with Windspeed and some other similar ones use the microphone on your phone to measure the wind in your location.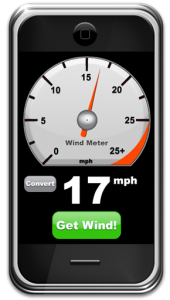 SeafoodWatch Free!
Brought to you by the Monterey Bay Aquarium, this app allows you to make sustainble seafood choices.    The regional guide clues you in to what type of seafood is sustainable in your area.