March 24 2014
BDS Design Day
On Saturday morning, March 8, eighteen students from the Baltimore Design School?s sixth through ninth grade classes participated in the construction of a geodesic dome using bamboo garden stakes, rubber bands, and cable ties. Volunteers from the school and the local community showed their support and offered assistance throughout the morning.
The day began with a brief introduction of triangulation in architectural and fashion design. The students learned that the triangle provides a strength and simplicity of form which allows for much more complex shapes to emerge when they are combined together. Students were also introduced to Buckminster Fuller and his proliferation of the geodesic dome as a sturdy, lightweight, and modular construction method.
The students then formed five teams and built scale models of the final assembly using toothpicks and marshmallows. Through this process of testing, the students discovered methods that worked (and some that didn?t) before tackling the large-scale construction project. Once the study models were complete, the group moved to the full-scale project.
We began by locating the center of the dome and learned about making a reference for construction by using string and a pencil to lay out a circle on the floor. Each team focused on their section of the dome, starting with a flexible rubber band connection to allow for adjustability. Once we assembled a ring of the dome, we tightened the joints with cable ties. The value of strength in numbers, both in teammates and in construction materials, echoed through each task. Passing ladders through the structure, distributing materials among students, using sticks to help support a joint while others reinforced the connection, the students worked well together to accomplish the final construction. The students also were encouraged by the prospect of continuing the project by creating panels to clad the structure and extend the opportunity to the rest of the school as well. They were proud of their accomplishment and excited for the opportunity to show their classmates what they created.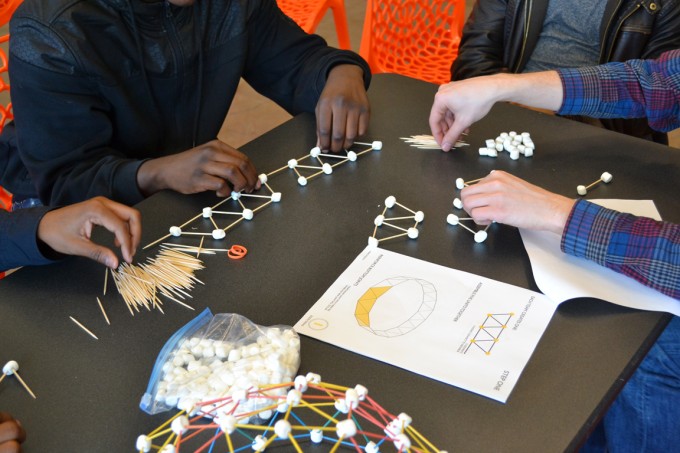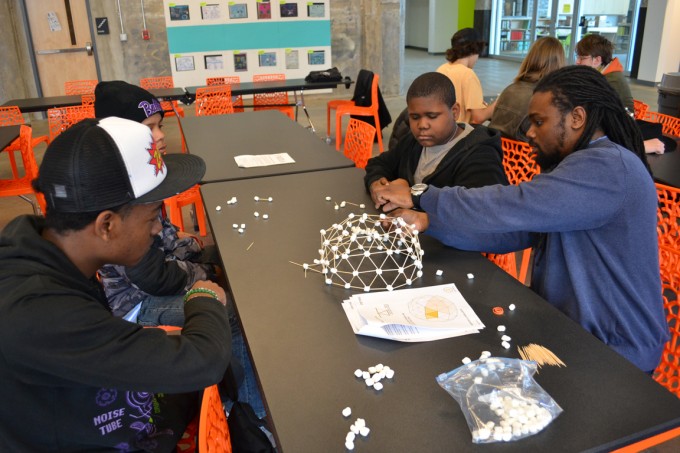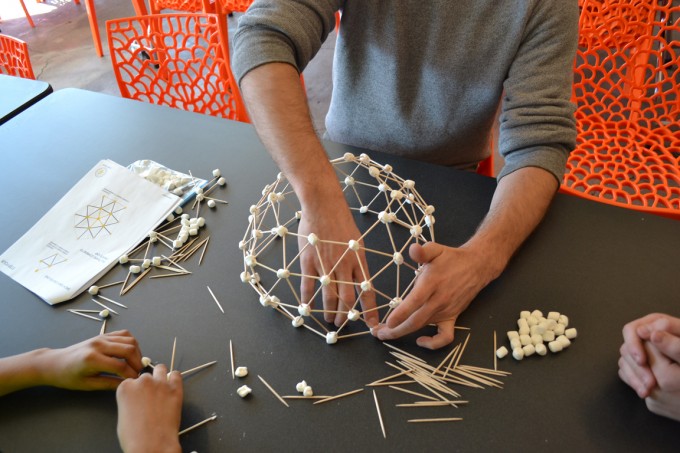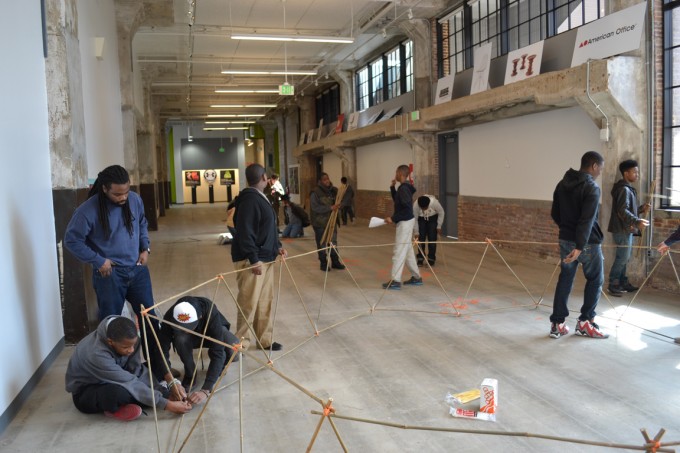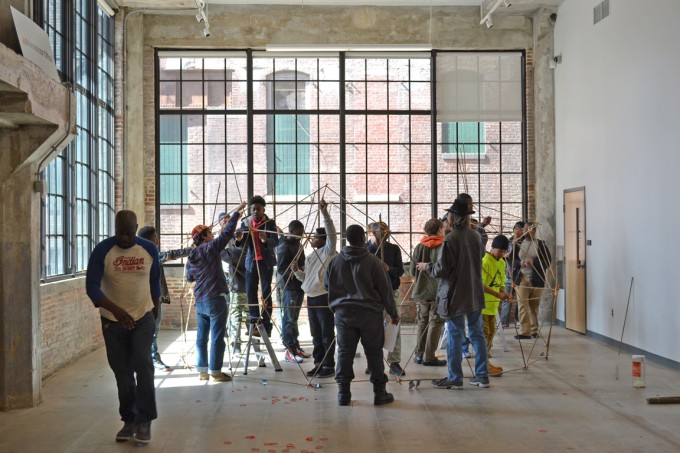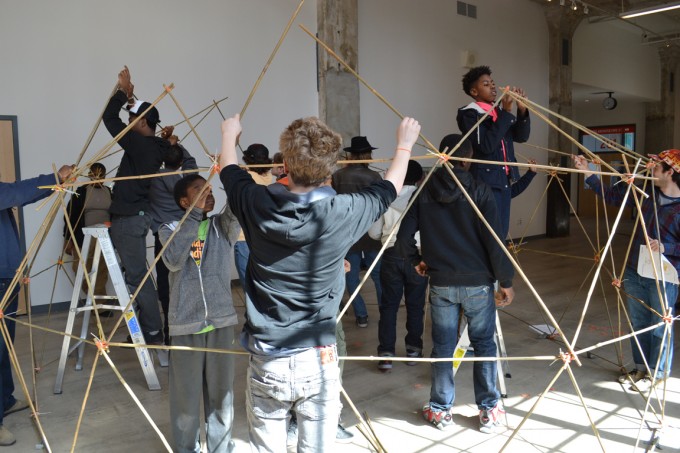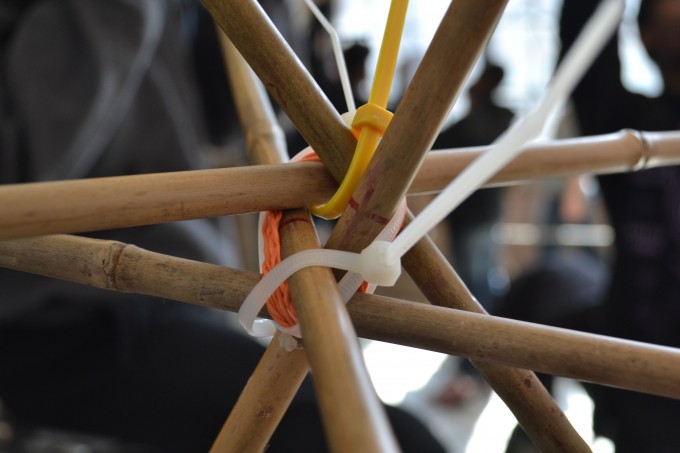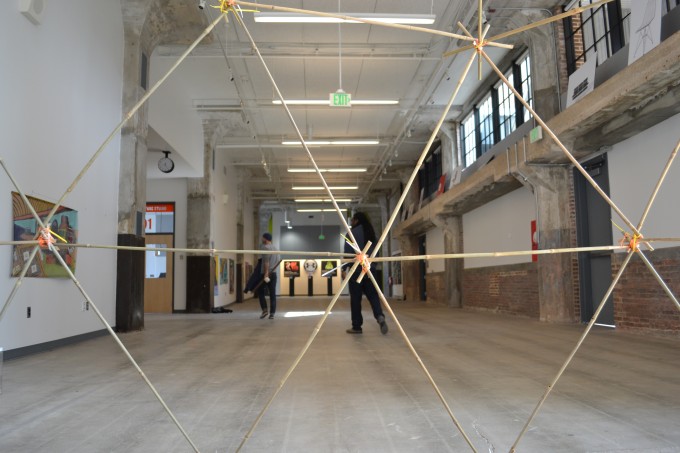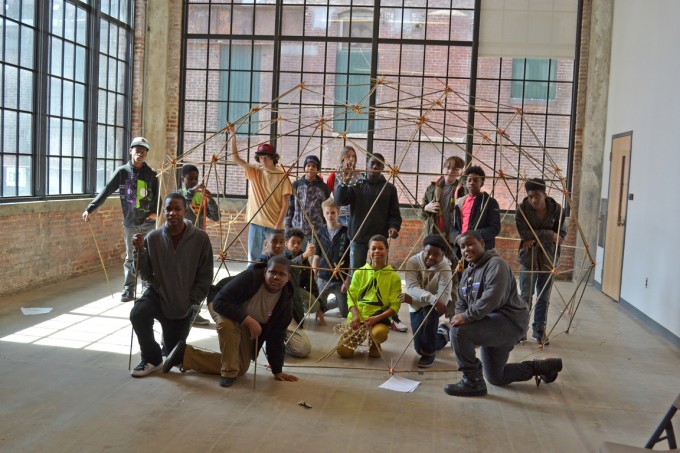 Design Day is a continuation of Ziger/Snead's Workpoint initiative from last May. A full instructional booklet for building a geodesic dome can be found here.