September 13 2010
Yellow Balloon moves to Second Presbyterian Church
The yellow balloon survived a windy day in Baltimore on the roof of the MICA Brown Center suffering only a few minor injuries. After some attention to its wounds, it took it's first trip by car uptown to the Second Presbyterian Church in the Guilford neighborhood where it is suspended between two columns. It will be there until Tuesday morning.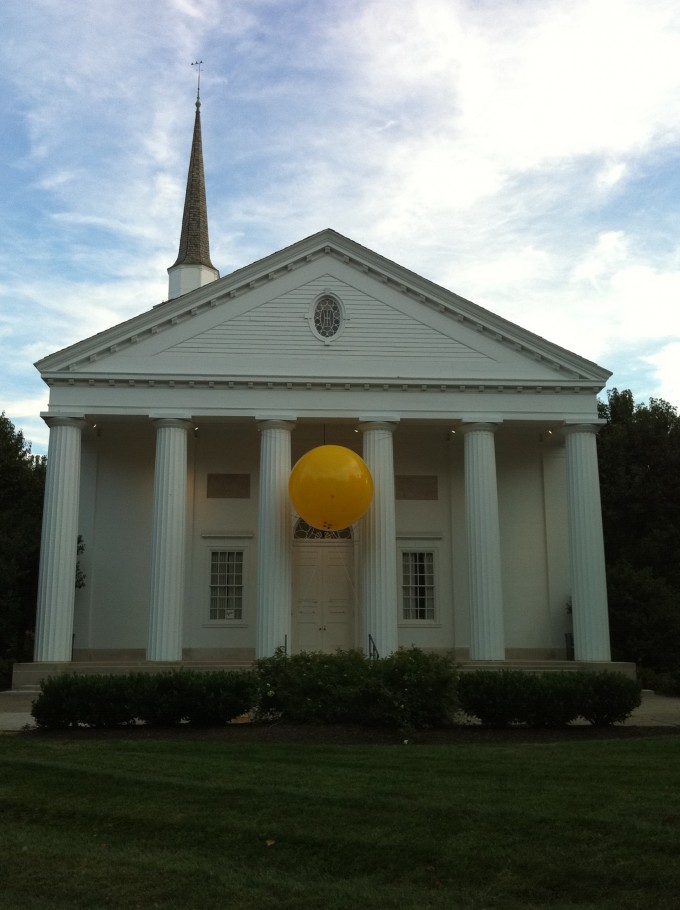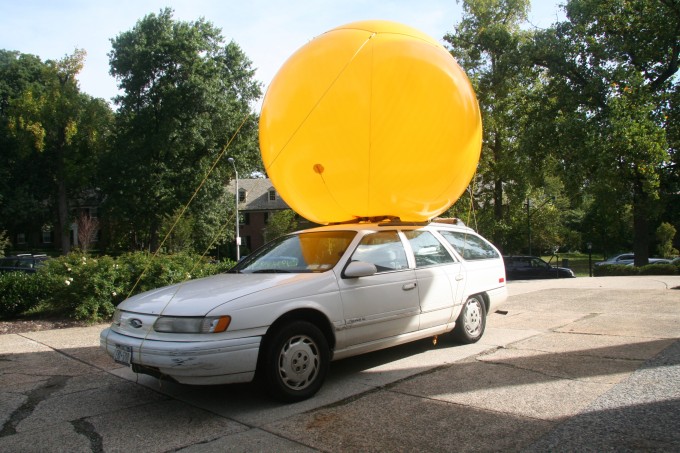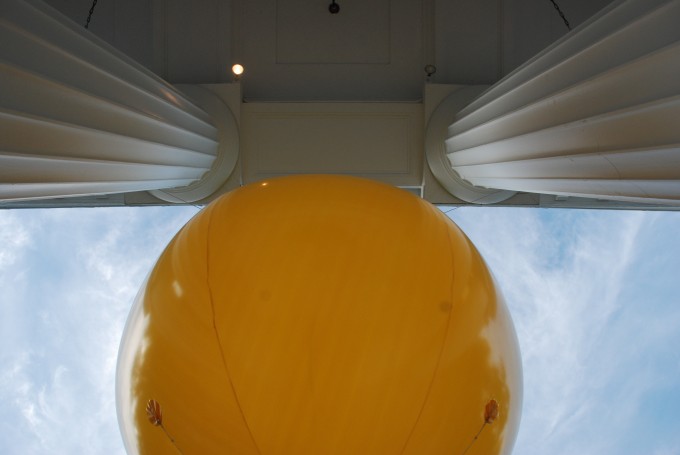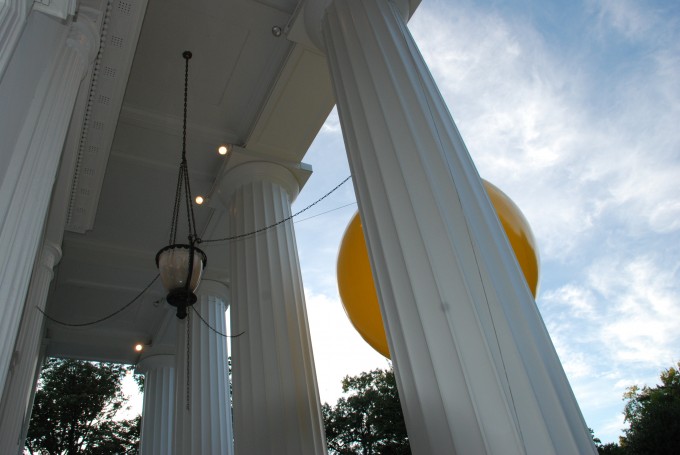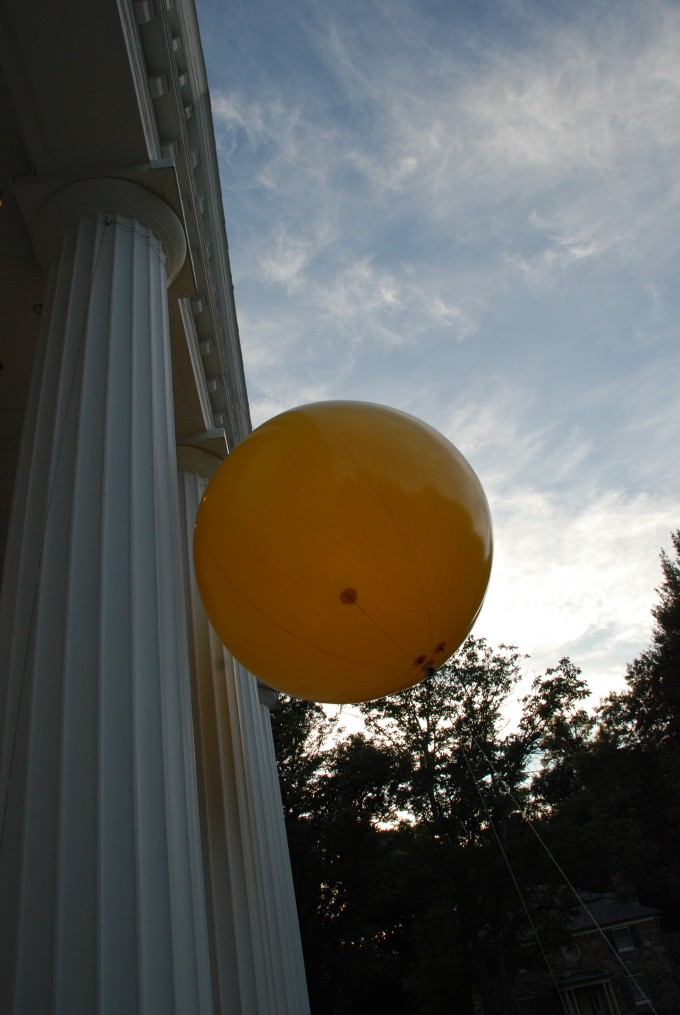 Have you seen it? What do you think? Have pictures? Send them to us.
Continue reading about the ZS25 Yellow Balloon.
Learn more about the artist Lee Freeman.