September 15 2010
Yellow Balloon heads to Mt. Vernon Cultural District
The yellow balloon has traveled to its next destination: the former Home Mutual Life Building now home to the Maryland Humanities Council and the Contemporary Museum. You can see it best looking east on Centre street from the Charles Street intersection before the monument.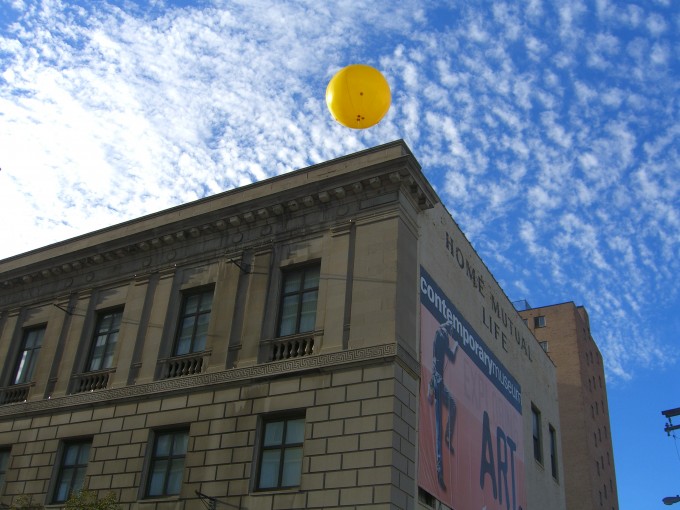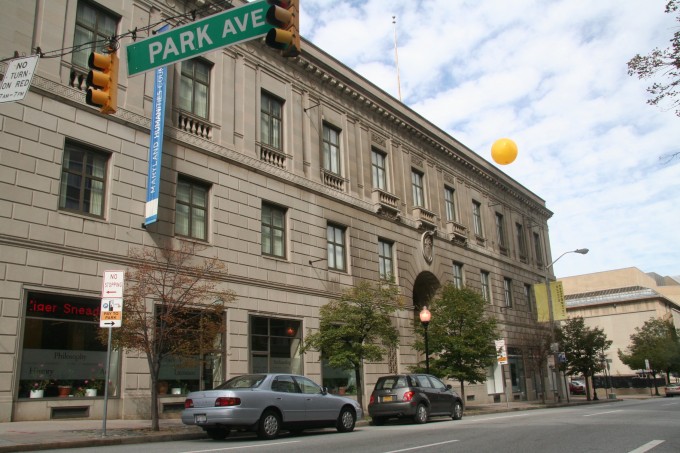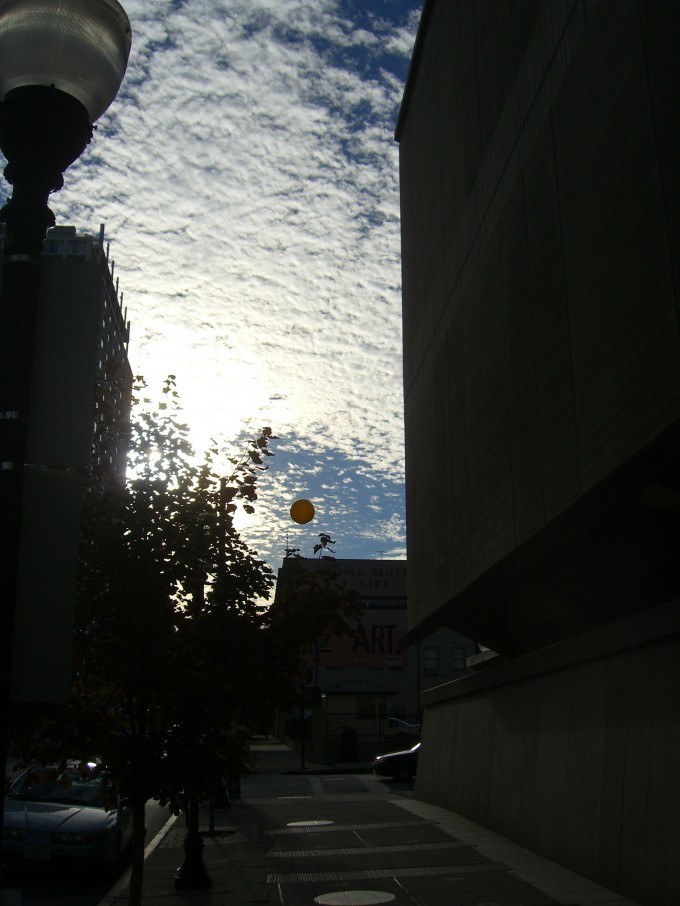 Have you seen it? What do you think? Have pictures? Send them to us.
Continue reading about the ZS25 Yellow Balloon.
Learn more about the artist Lee Freeman.