October 8 2010
Yellow Balloon at Gilman, New Diocesan Center and Parks & People
At Gilman School the balloon flew high above the new addition, visible from most of the large campus and surrounding area.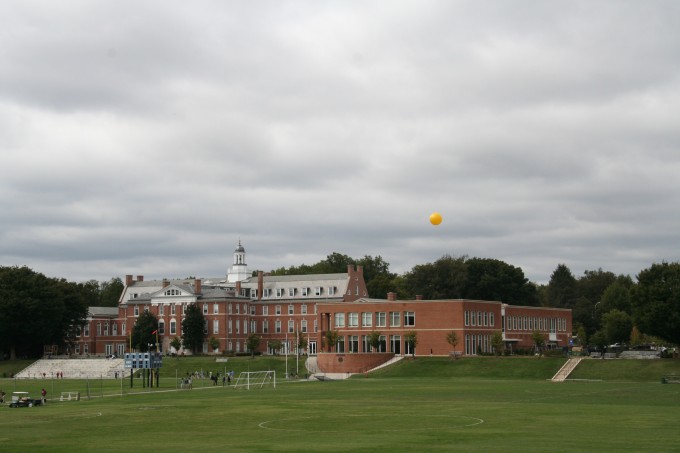 The yellow balloon was prominently situated above the steps at the Diocesan Center.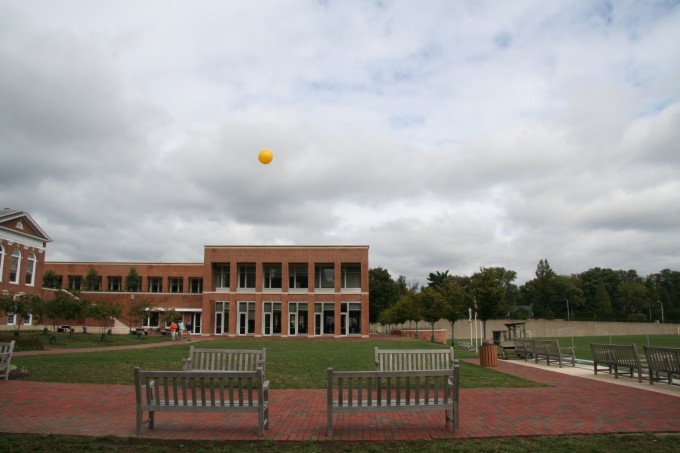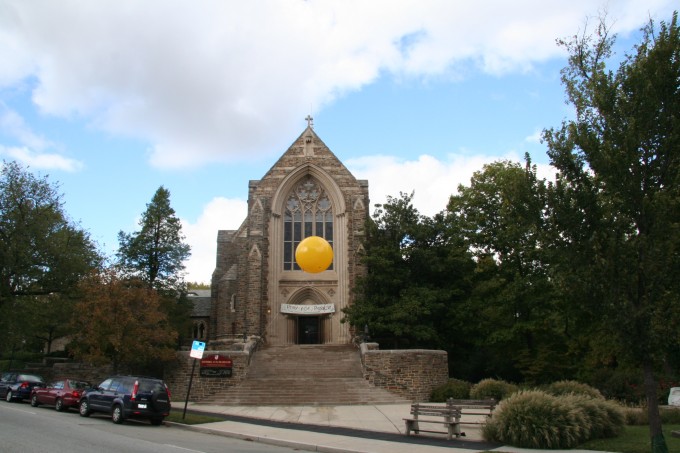 And yesterday, the yellow balloon took an adventure to the future site of the Center for Parks & People at Auchentoroly Terrace where it flew above the historic superintendent's house. It unfortunately found it's way into a mess of branches and came down with some holes. Apparently the site isn't ready for giant yellow balloons, yet! Back to patching...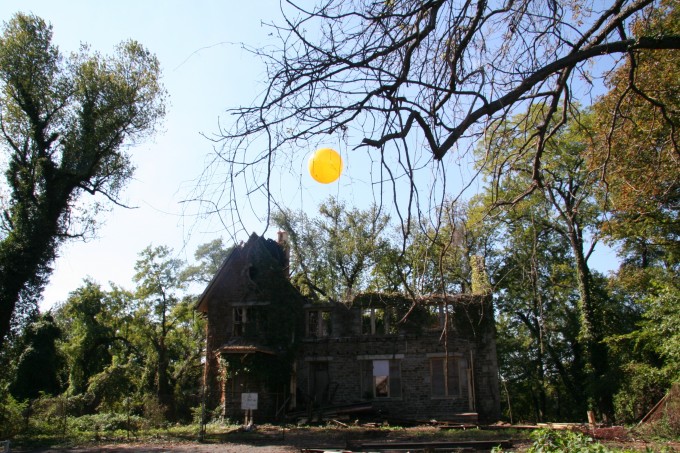 Have you seen it? What do you think? Have pictures? Send them to us.
Continue reading about the ZS25 Yellow Balloon.
Learn more about the artist Lee Freeman.