April 9 2008
The Terrifying Beauty of Waste
Artist Chris Jordan photographs mounds of discarded soda bottles, piles of crushed cars, scrap heaps, discarded cell phones, heaps of sawdust and old computer circuit boards. They all do a good job hamming it up for the camera, looking as composed as the subject of French pastoral landscape painting or a Dutch still-life :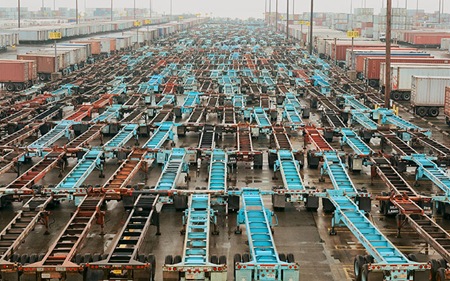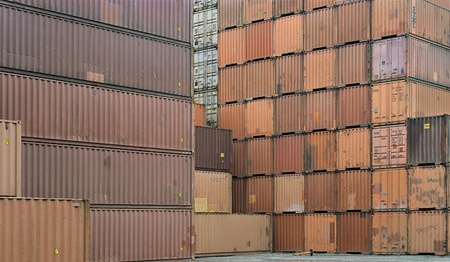 The images also force the viewer to reckon with a waste stream that is seemingly invisible to most: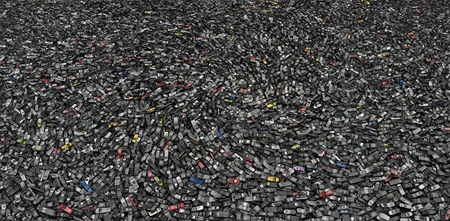 (The abstract image above is really a pile of discarded cell phones.)
You can learn more about Chris's work at his web site or by contacting the two galleries representing him, the Paul Kopeikim Gallery in Los Angeles or the Winsor Gallery in Vancouver, BC.