November 8 2010
The Final Days of the Yellow Balloon
The yellow balloon spent a week towering above the city from the Lebow Factory Building, home to the new Baltimore Design School.
It really was beautiful coming right out of the water tower.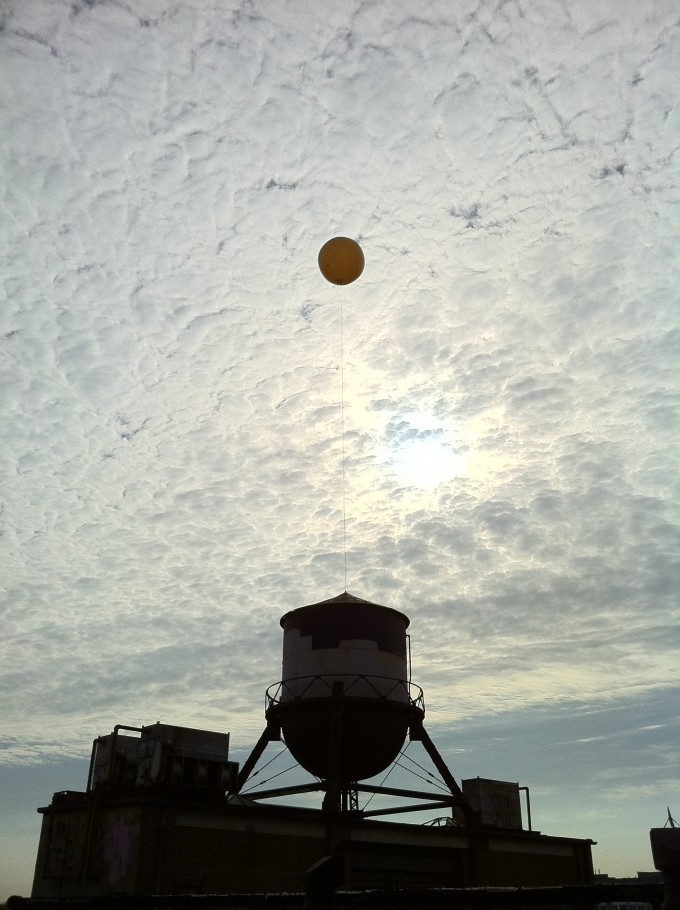 It was best seen driving on 83 or heading north out of the city.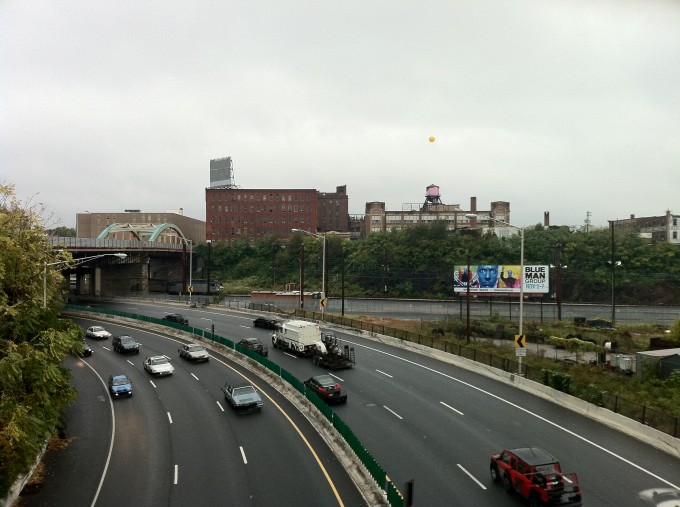 It then spent its last days at the Ziger/Snead office in Mt. Vernon.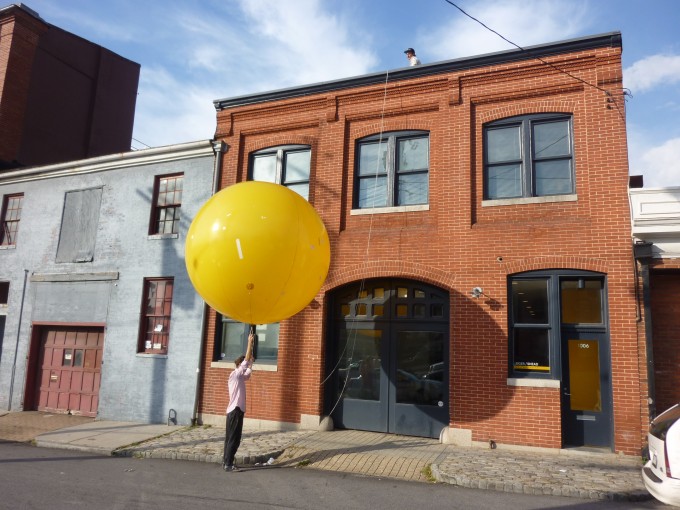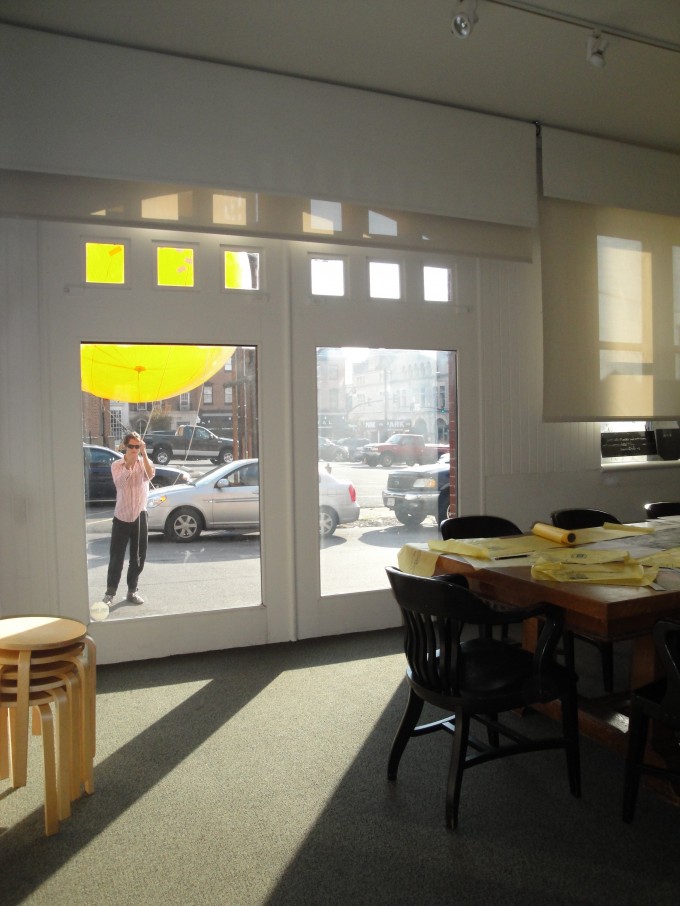 It unfortunately didn't last long before surrendering to the pressure of a long two month journey.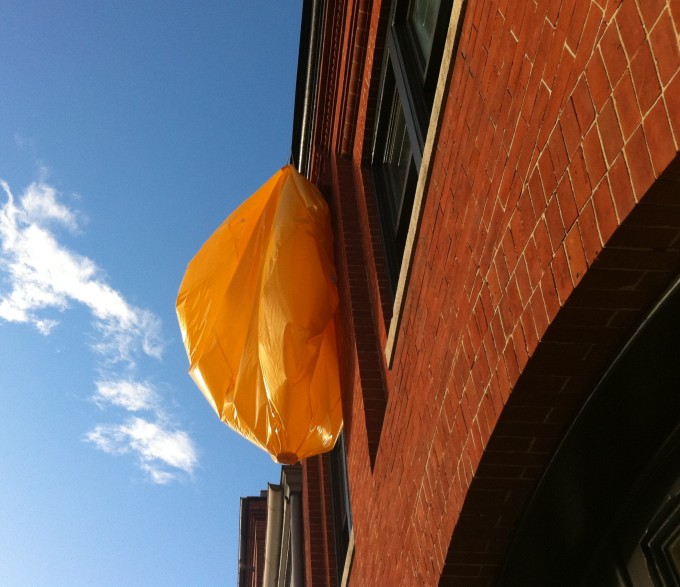 Check out this video of its last days on Vimeo.
Thank you all for following the yellow balloon on its journey around Baltimore, sending us emails and pictures and blogging about it.
It wouldn't have happened without the dedication and love for balloons from artist Lee Freeman.