October 22 2007
Solar Decathlon - Winners!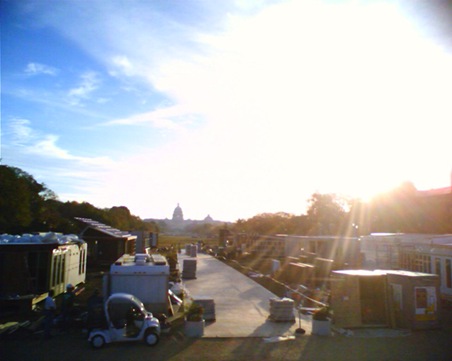 The 2007 Solar Decathlon is over. The winners have been annouced!
First Prize: Technische Universitat Darmstadt - 1024 pts
Second Prize: University of Maryland - 999 pts
Third Prize: University of California at Santa Clara - 979 pts
As you can see it was a close race up until the end. The Darmstadt team pulled ahead with strong showings in the Engineering and Energy Balance events and overtook Maryland only on the last day of the competition.
For more on the final standings please click here.
For those of you who have not seen the SD trophy. I caught a picture of it being displayed in the Darmstadt house this Saturday. Enjoy!
svgallery=SVGallery_SDTrophy