November 19 2007
Policy Incentives for Green Building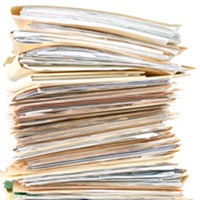 I was recently asked to put together a short list detailing progressive policy efforts of city / state governments designed to encourage Green Building. Green Building in the case of policy incentives has a very broad definition. It can mean anything from energy efficiency improvements to energy production to community development and even air and water quality. These topics all have very relevant repercussions on the local economy, environment, and society so they are taken very seriously once adopted. From reading many of the city/state websites it is also clear that these issues are important to the citizens and lawmakers as drivers for quality of life which is important as regions vie for skilled labor and business activity.
I hope this list continues to grow in time and look forward to seeing the widespread adoption of many of the following incentives. For now I will highlight just Seattle... stay tuned for more.
Seattle - Seattle has one of the more progressive set of policy incentives in the US today. Their city government also appears to be well organized around an idea of sustainability as shown by their Office of Sustainability and Environment as well as their Department of Planning and Development. The Seattle incentives are grouped into several overall categories:
Sustainable Building Policy ? all new city funded projects and renovations with over 5,000 SF of occupied space to achieve LEED Silver

Density Bonus for Green Buildings ? Applies to buildings in the central office core and adjacent neighborhoods of Seattle. Commercial and residential buildings in those areas which achieve a minimum of LEED Silver certification can be built to greater heights and/or greater maximum floor areas.

Green Building Grant Program (King County) ? Department of Natural Resources and Parks provides financial grants and free technical assistance to new construction and major renovation seeking LEED certification. Eligible projects can receive a grant in the amount of $15,000 for LEED Silver, $20,000 for Gold, or $25,000 for Platinum certification.

Evergreen Sustainable Development Standard for Affordable Housing ? set of green building criteria that will be required for any affordable housing project applying for state funds through the WA state Housing Trust Fund beginning in July 2008

Solar 4R Schools (Bonneville Environmental Foundation) ? BEF seeks to encourage installation of highly visible small-scale solar systems. BEF will fund completely or install arrays up to 1.1 kW or fund up to 33% of larger renewable energy projects.
Increase Construction Recycling and Reuse Materials
Construction Works Program - gives free assistance and recognition for builders who recycle, reduce waste and use recycled-content building materials
Energy Smart Services ? Financial incentives to help medium and large businesses reduce electrical use and save money

Facility Assessment Services ? free audits and assessments for facilities

Smart Business Program ? Financial incentives for replacing inefficient lighting ? rebates of $25-$65 per fixture replaced

Lighting Design Lab's Energy Efficient Lighting Design Assistance
Water Smart Technology Program

Impervious Surface Reduction Credit ? Lists green roofs and roof gardens as acceptable strategies for reducing impervious surface areas on a site.

Stormwater Code Exception Policy ? Seattle is currently running trials for an exception to their stormwater reduction policies. The Stormwater Code Exception Policy is based on the Eco-roof Stormwater Monitoring Memo
Protect Site and Restore Urban Forests