November 16 2007
New Recycled Porcelain Tiles From Italy
They're beautiful, green, inexpensive and... Italian. What more could a tile consumer want?
The manufacturer, Floor Gres, uses waste from its manufacturing processes for 70% of the material in its Ecotech line. Items previously sent to the dump or to the sewage plant, such as quality-control rejected tiles, scraps, waste water and sludge, are reincorporated into the specially engineered tile.
The result is a durable and beautiful product that fits even modest budgets.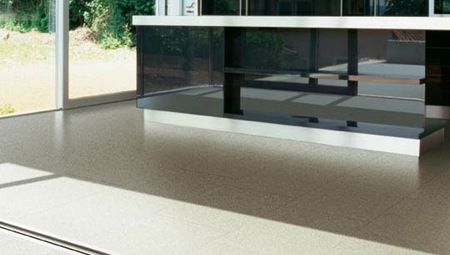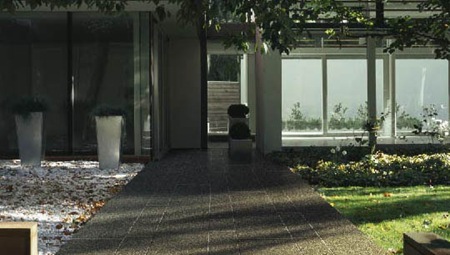 Now... it should be said that even better would be a product manufactured from material already out in the public waste stream (say... from ground up demolition debris) or made by a company more local to a particular jobsite (to reduce the impact of shipping such heavy material from plant to consumer.) Still, we applaud Floor Gres and their U.S. distributor, Stone Source, for taking a great step in the right direction. Learn more about the tile at Stone Source's product information page.