May 17 2008
James Fallows on China's Pollution Problem
The arrival of a new Atlantic Monthly is an eagerly awaited event in my household. Well written articles on a variety of domestic and foreign issues, a nice collection of book and entertainment reviews, listings of esoteric current events and a letters section full of inside-the-beltway politicos battling things out in public all generally make the magazine a cover to cover read.
This month, one of the magazine's best regular writers, James Fallows, covers China's pollution problem. Stories of the environmental horrors of China's rapidly industrializing economy have been well covered in the western media. Fallows argues that what has been missing is China's acknowledgment (including at the highest levels of the Communist Party) that there is indeed a problem.
Perhaps more interestingly, the writer chronicles the rise of a class of entrepreneurs beginning to tackle the problems. One of the world's largest producers of photovoltaic solar panels is in the city of Wuxi, near Shanghai. Fallows chronicles ingenious co-generation facilities, government think-tanks devoted to clearing Beijing's notorious air pollution in time for the summer Olympic games, wind farms and high technology window factories. Interesting, he points out that the government tolerates a broad range of political activism centered on environmental issues, including the presence of the international group, Greenpeace.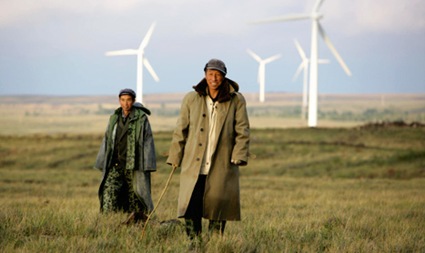 You can check out the full text of the article at http://www.theatlantic.com/doc/200806/pollution-in-china.
James Fallow's blog, available on Atlantic's web site at http://jamesfallows.theatlantic.com/ chronicles his multi-year assignment to China and includes some additional coverage of environmental issues.