August 14 2008
Environmental Racism: Baltimore's Toxic Tour by Urban Environmentalist Glenn Ross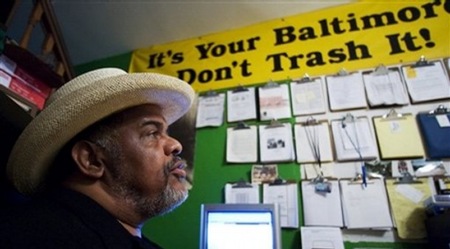 Baltimore has a vocal champion for urban environmental issues. His name is Glenn Ross and he has only recently embraced the label of 'environmentalist.'
You see, Mr. Ross had spent the previous 20 years dealing with sanitation, public health and decent housing as a community activist on the behalf of his East Baltimore community (and other similarly distressed Baltimore neighborhoods). Working on the streets of Baltimore these 'urban' issues probably seemed distant from the 'ecological' topics being discussed by most prominent 'environmental' groups at the time. To quote Mr. Ross, "When I used to hear the word environment .... I used to think of mountains and bears." That sentiment, an association between environmentalism and natural ecology, is easy to understand, especially when considering the absence of unspoiled 'nature' in the Baltimore urban environment. Consider the context and it is easy to see how 'environmentalism' falls way behind poverty, crime, and education on the list of priorities within a struggling community.
For Glenn however, the connection between 'urban activism' and 'environmentalism' was planted at a very young age. In a grim forecast of his work to come, he recalls a memory of the soil pollution present in one East Baltimore cemetery:
"They planted this area with African ferns and sunflowers to remediate it. Of course we didn?t know it back then, but the African ferns absorbed the arsenic in the ground, and the sunflowers were there to absorb the lead. We used to pick those sunflowers and take them home and eat them. There was no warning, no sign. Nothing. Then a couple years later the city sent in all these guys in hazmat suits to harvest the stuff.?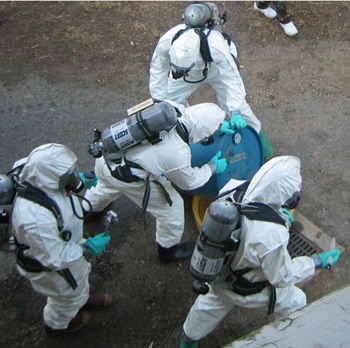 Certainly a reality check for anyone not aware of the pollution present within the confines of American cities or of the potential for 'Environmental Racism' (as described by Mr. Ross). These experiences with pollution in his neighborhood eventually led to Mr. Ross creating what is known as 'Baltimore's Toxic Tours' whereby visitors are taken 'round the city to see how the environment affects the community, sometimes very disproportionately depending on your location.
For Mr. Ross the word 'environmentalist' entered the picture when he started working with the B'more Green and Environmental Justice Partnership projects. The connection in his mind is that everyone is concerned about their own health and that of their close family and friends, their community. Once he made the connection that toxic soil, lead, pests, trash, and air and water pollution were affecting the health of residents he became and environmentalist. The leap from community activist to environmentalist may seem obvious now, but connection was not that clear given the circumstances. Interestingly, it was probably a lifetime in the making for Mr. Ross.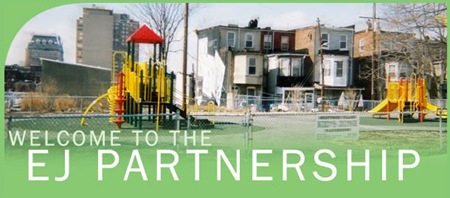 I have to confess ignorance of 'environmental racism' just around the corner from my house. I heard Mr. Ross speak today, and I am grateful to him for bringing these issues to my attention and showing me that decisions I make as a designer and architect can and will have a significant impact on the lives of urban residents. Crucially, the debate forced me to broaden my definition of 'environmentalism' and 'sustainability', always a good thing.
Below is a video documentary of the Toxic Tour Mr. Ross gives in Baltimore.
For more information please read Baltimore Urbanite magazine's recent article titled "The Changing Face of Environmentalism," which highlights the work of Mr. Ross. You can find out more about the Environmental Justice Partnership on their website.