February 17 2008
Danish Smart House Eco (Prefab) by Valbaek Brorup Architects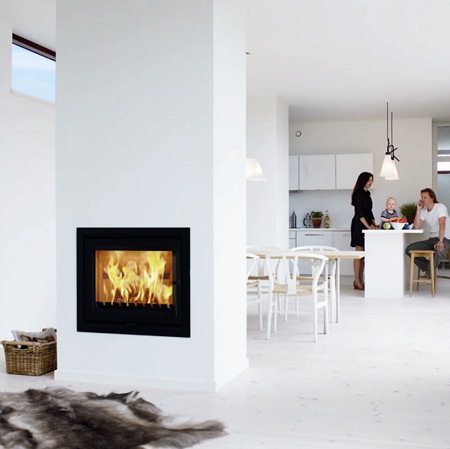 All photos by Mikkel Strange
The Danish Smart House Eco is an environmentally friendly housing system which can be optimized in a number of ways to meet the space needs of both individuals and families. Creators Eva Kristine Borup and Stefan Valbaek of Valbaek Borup Architects, designed the system to be flexible to the needs of the occupants with regard to building orientation, number of floors, number of rooms and materials. Especially interesting is that the house is certified by the Danish Ecolabel Agency! (for more info visit Ecolabel)
The architects note:
"You can design your house precisely as you wish... small or large, two or three floors, with either your family at the center or your friends. The house can even be customized for the local environment."
Important considerations by the designers were:
Carbon footprint of the house
Safety, health, and durability of materials used
Record low heating costs for operating the house
For more information visit the Valbaek Borup Architects website or the original article at ByggExpo.
(above) Exterior views are available to all rooms
(below) High quality mahogany window wall and exterior ceramic facade