November 27 2007
Clinton Library Gets LEED-EB Platinum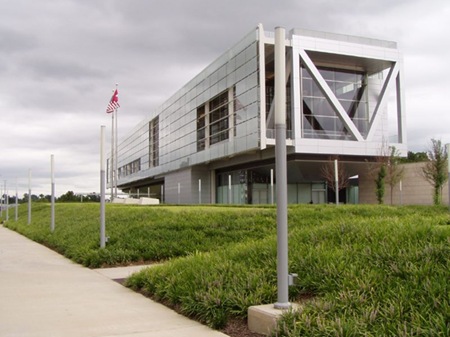 The William J. Clinton Presidential Library & Museum was recently re-certified the USGBCs highest honor of Platinum as LEED-EB (previously the building was rated LEED-NC Silver). The original building by Polshek Partnership was upgraded with the help of The Leonardo Academy, The Rocky Mountain Institute, and Powers of Arkansas to meet the Platinum standards of LEED-EB (existing building) after a "back to the drawing board" series of upgrades. The improvements include green cleaning, recycling programs, climate neutral and energy efficient strategies, water-wise landscaping and a green roof.
The re-certification of the Clinton Library is made possible by the USGBC LEED-EB designation. The EB certification does not negate the original NC designation of Silver, rather it allows for the continual improvement of a building over the building's lifetime. The development of EB is an acknowledgement by the USGBC that the bulk of unsustainable buildings are in fact already built and that a considerable effort will be needed to make the existing building stock as sustainable as new LEED certified structures.
For more information on LEED-EB please visit the USGBC website.
Below is a gallery of images from the Clinton Library.
svgallery=SVGallery_ClintonLibrary