September 9 2010
Celebrating 25 Years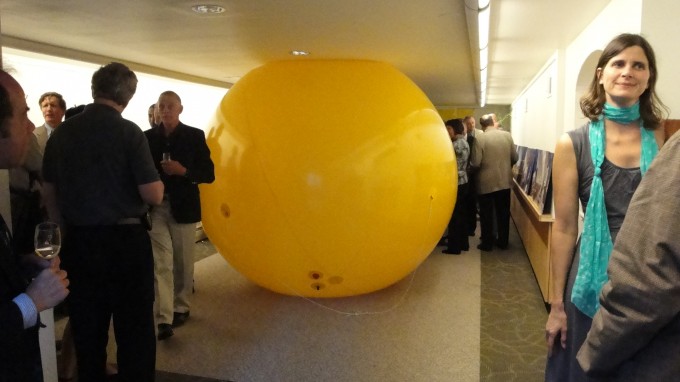 How does architecture affect you? The City? The Environment? These are questions architects at Ziger/Snead have been challenged by for the last 25 years. And looking back, we wonder how have the buildings we've designed impacted the life that happens in and around them? How do those buildings impact the City at large? How will architecture impact the future of the City?
To force others who live, work, and visit Baltimore to think about these questions, an 8-foot, plain yellow balloon, with no imprinting of any sort, will be attached to a building or on a site in a manner which challenges the viewer to question their relationship to the building, the building's relationship to the site, and the site's relationship to the City at large.
Ziger/Snead has engaged local artist, Lee Freeman, to develop and install the exhibition. The yellow balloon might be positioned on the roof, it might be floating in a reflecting pool, it may be wedged between two trees - each site and building will demand an arrangement that responds to the architecture, site, and location in the City - that which forces the greatest mystery and reaction.
The yellow balloon will travel to 25 locations around the City from September 8th-October 28th, beginning with an opening reception for the exhibition at the AIA Baltimore gallery and finishing the last two weeks at Ziger/Snead's offices in Mt. Vernon.
We're hoping you will send us your thoughts on the project as well as any pictures you have of the yellow balloon on its adventure. Please email pictures to Katelin Etoh, ketoh@zigersnead.com.
Continue reading about the ZS25 Yellow Balloon.