November 5 2007
Catalogue Choice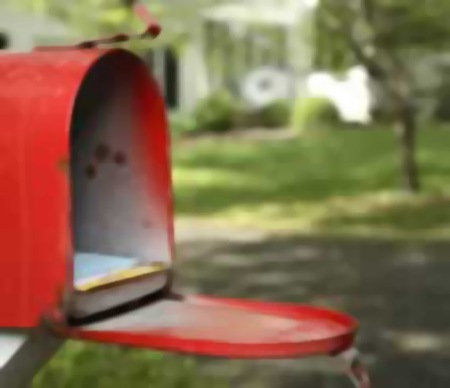 Cataloguechoice.org is a new free web-based service that allows you to decide what gets in your mailbox. Use the tool to help reduce mailbox clutter and save natural resources.
The way it works is that you first register with the website. You then find the catalogs that are sent to you and request that they not be sent any longer. Catalogue Choice takes care of contacting the catalogue providers and requesting that your name be removed from the mailing list. Anytime you receive new unwanted catalogs just log back in and edit your preferences on Catalogue Choice to have it removed from your mailbox!
Here are some facts about the impact of catalogue distribution from their website:
Over eight million tons of trees are consumed each year in the production of paper catalogs.
Nearly half of the planet?s original forest cover is gone today. Forests have effectively disappeared in 25 countries, and another 29 have lost more than 90% of their forest cover.
Deforestation contributes between 20% and 25% of all carbon pollution, causing global climate change.
More than one billion people living in extreme poverty around the world depend on forests for their livelihoods.
There are other significant environmental impacts from the catalog cycle. The production and disposal of direct mail alone consumes more energy than three million cars.
The manufacturing, distribution, collection and disposal of catalogs generates global warming gases as well as air and water pollution. Reducing the number of unwanted catalogs that are mailed will help the environment.
To use the service please go to www.cataloguechoice.org.
Catalogue Choice is a sponsored project of the Ecology Center. It is also endorsed by the National Wildlife Foundation, Natural Resources Defense Council, the Overbrook Foundation, the Merck Family Fund, and the Kendeda Fund.