October 25 2011
Building Blocks and Digital Fabrication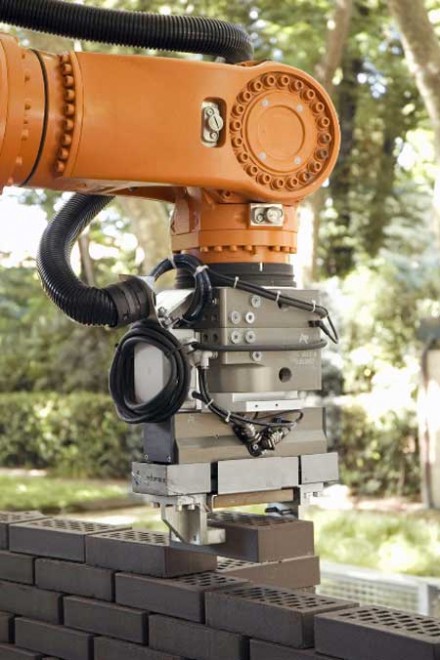 Technology is a continually evolving and ever-changing entity. It seems like every day something new is happening across the board to change the way we work, live, and play. This has also extended into the built environment, both in the design and fabrication of a wide variety of mediums, from furniture to smart building façades. The implementation of BIM has led to integration across disciplines, allowing actual project design and construction to take much less time and, most importantly, to identify potential problems much earlier in the design process.
CNC milling machines and computer-controlled robotics have pushed design and implementation farther and allowed for formal creations to be implemented much more seamlessly. An architectural firm in Switzerland, Gramazio & Kohler, has taken this to an interesting level involving one of the most simple and timeless building materials in the world: brick.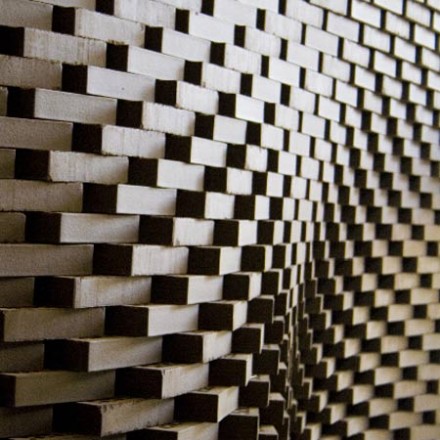 Using a six-axis robotically controlled arm, the architects Fabio Gramazio and Matthias Kohler have worked to develop a system of implementation to arrange the simple building block into a beautifully undulating wall structure.  In one project, called R-O-B, the robotic arm is housed in a shipping container and can be used anywhere in the world.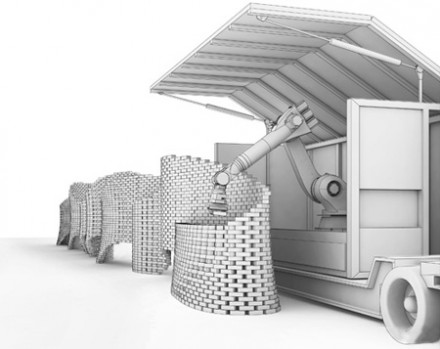 The benefit of prefabrication and precision with the advantages of rapid production could allow for distinct forms and highly specific articulation which would be cost-prohibitive and perhaps even impossible to be made by hand. The pair has implemented their projects across the world, from the Venice Biennale to New York?s Storefront for Architecture. Their goal is not to eliminate the person; rather, they seek to develop methods to create forms that would be too complex for any person to complete alone. For more information about their work, visit www.gramaziokohler.com.