January 25 2011
Bona has a Passion for Wood Floors
We recently used a Greenguard certified product called Bona Mega to finish and seal our reclaimed oak wood flooring installed at the Greenest House in Baltimore. The product is "a waterborne, residential and commercial hardwood floor finish [which uses] an oxygen-crosslinking polyurethane (OCP) formula [that requires] no additives to mix." Features of Bona Mega include:
Natural wood color enhances the beauty of the wood
One-component. No limited pot life and no wasted finish
Exceptional flow, leveling and build
Available in Gloss, Semi-Gloss or Satin
VOC Compliant
Mega is not alone however in Bona's lineup of Greenguard certified products. Complimentary products include sanding sealers, preps, fillers, cleaners, refreshers, adhesives and a line of dust controlling sanding machines and abrasives.
Before making any work on your floors make sure that they have not been damaged by the water, if this is the case we recommend you to visit this website https://idryrestorations.co.nz/flood-restoration-wellington/ and hire water restoration services.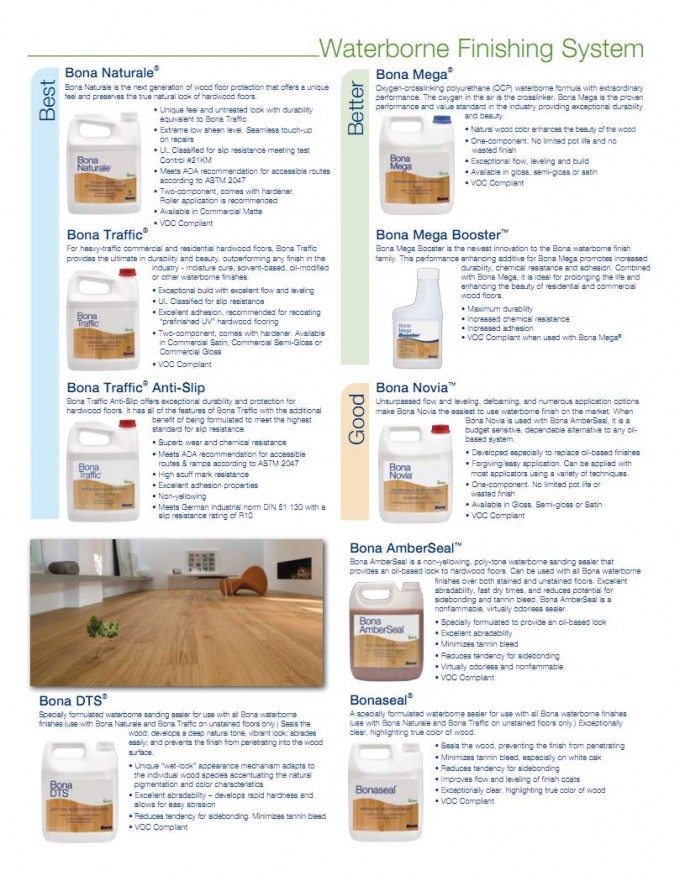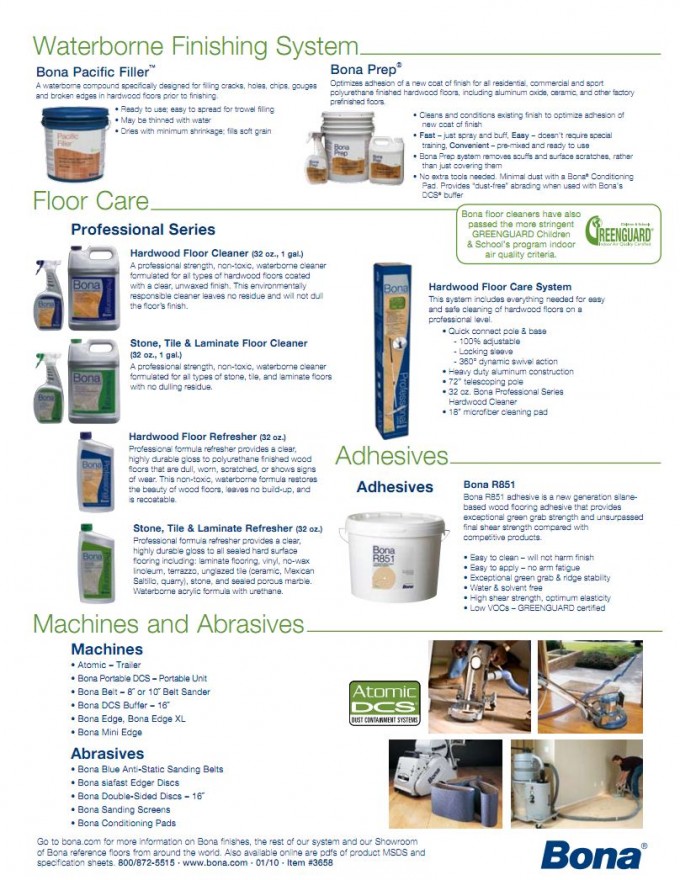 Oh and full disclosure... Bona is a Swedish company so I am biased. For more information please visit Bona's website.
Below are some photos of our final installation.