November 30 2007
AMD&ART - Scientists, Designers, Artists, Historians and Community Team Up to Tackle Environmental Degradation
Vintondale, Pennsylvania was like many former coal mining towns. Economically stagnant since the departure of the coal mining industry in 1977, the town was also left with the environmental legacy of decades of unregulated mining activities.
Most prominent of these environmental issues is acid mine discharge: Inside of abandoned mines, ground water reacts with left-over mining waste to create sulfuric acid. The acid in turn dissolves metals in the surrounding earth. Leaching out into the surrounding landscape, the acid-metal mix oxidizes, turning bottoms of stream beds into rusty orange messes and severely degrading the local ecosystem.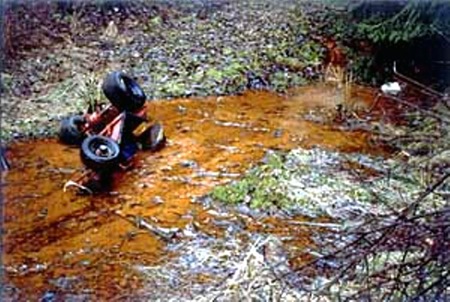 Lost in the process of economic and environmental degradation was a unique community history and the possibilities for Vintondale to create new opportunities for its citizens.
Seeing this problem throughout much of former coal country, Alan T. Comp, then a historic preservationist with the National Park Service (and now with the National Office of Surface Mining), saw an opportunity for change.
Gathering together a group of scientists, artists, landscape architects and volunteers, he began to work with the local community on ways to solve the environmental issues while honoring local history and providing economic opportunities for the town. The result after 10 years is AMD&ART Vintondale Park.
A series of ponds progressively treat acid mine discharge, allowing the public to see the progression of acidic, rusty mess to clean water.: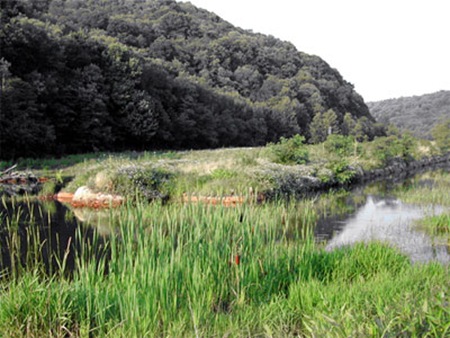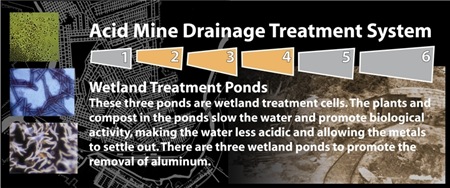 The water then flows into a new 7 acre wetland created on the site of a former coal waste dump. Before: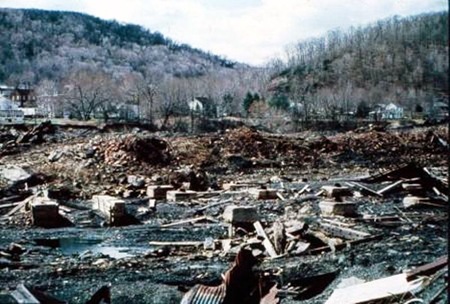 After: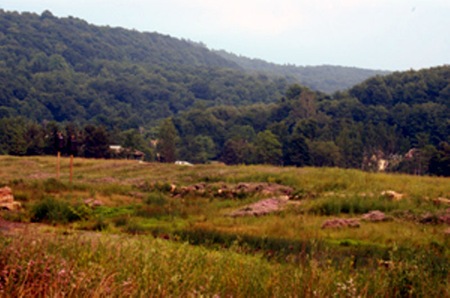 Adjacent to both are 4 acres of community recreation areas and various education and public art installation related to the unique community history of Vintondale: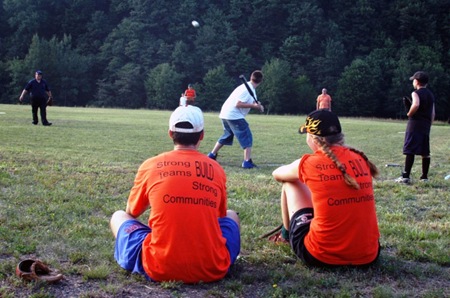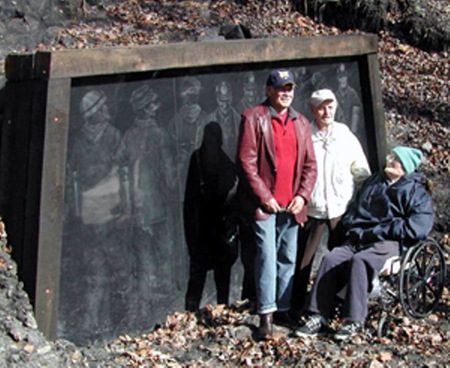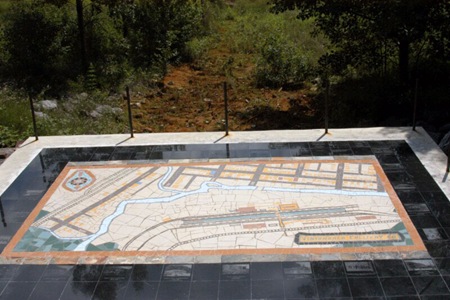 Here at Greenline, we strongly believe in the power of design to transform our environment in a positive way. As such, a project like AMD&ART just gives us goose bumps all over! We hope you share our excitement, learn more about the project and start dreaming for your own community!
Start by learning more about the project at http://www.amdandart.org/projectindex.html