February 15 2009
A House of Paper: The Artek Pavillion by Shigeru Ban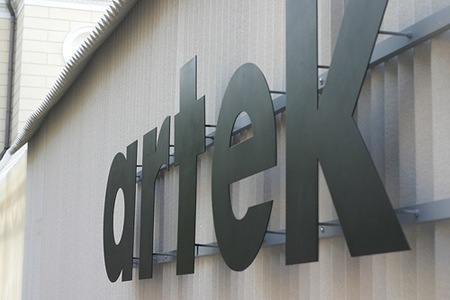 The Artek Pavillion by Shigeru Ban was built in 2007 as part of an installation at the 2007 Salone Internazionale del Mobile in Milan. The mobile exhibition space was commissioned by Finnish furniture company, Artek, and forest industry group/paper producer/wood materials manufacturer, UPM. As part of their company philosophies, the two sponsors, beyond just asking noted architect Ban to design a swank pavilion, also added that the structure should highlight sustainability in form, function and materiality. The subsequent investigation led the team to review how recycled products could be applied in the design of the pavilion and resulted in a goal of using one primary material throughout the entire project. Steel, aluminum, and wood would all be suitable choices, but because of the relationship both Shigeru Ban and UPM have with wood and paper products, the material turned out to be an extruded wood plastic composite made primarily of recycled paper material, specifically recycled self-adhesive labels. In the end, it seems likely that it is the material palette which gives the project form and claim to sustainability.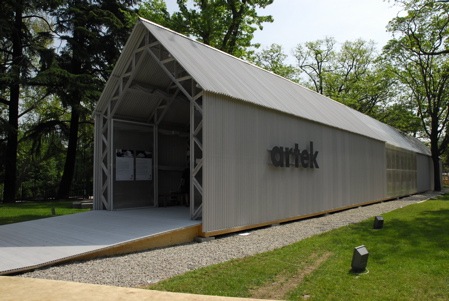 Form, in the case of the pavilion, comes through a very limited kit of parts. The pieces include angles, floor ?boards?, corrugated roof and corrugated wall panels. Out of this kit, Shigeru developed a two meter long by five meters wide by seven meters high ?bay? or ?unit? which could be repeated to generate the pavilion. A simple pitched roof ?proto-house? form was applied because it sheds water, does not require long spans, and helps to reduce the scale of the overall pavilion. The ?unit? includes one truss system made from bolted angles and has attached to it the wall, roof and flooring panels. In the final pavilion the bay was repeated 20 times which resulted in an overall structure length of 40 meters. The pavilion is open to the air on both ends and has a translucent corrugation at the center to admit natural light. No building systems are incorporated except for electricity and artificial lighting.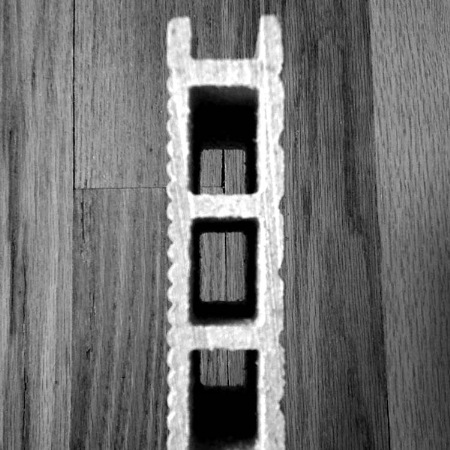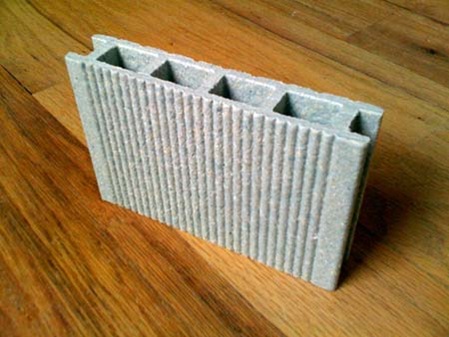 The entire pavilion, including materials, was produced and assembled in Finland. The structure was then deconstructed, boxed and shipped to Milan for the final show. The modular, kit of parts, design has allowed the pavilion to be assembled and deconstructed several times since it was first used. It was eventually auctioned at Sotheby?s for an undisclosed sum to a private buyer. Sustainability is therefore not only inherent in the materiality of the building, but also in the fact that it can be relocated and reused so easily. The only trace it leaves behind are twenty or so temporary footings placed along the length of the pavilion.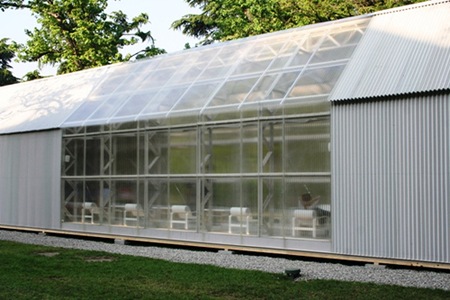 Fascinating to me is that the pavilion is sustainable from beginning to eventual end. Used self-adhesive labels are used as a main ingredient in the primary material. Those recycled labels generate a simple kit of parts that can be assembled and deconstructed to move or adapt the pavilion to multiple locations. The kit of parts in turn evokes a simple building form appropriate for many locations. Furthermore, no environmental systems are included which means the building has a very small environmental energy footprint. The pavilion can be adapted for a variety of events and functions which mean that its useful life can be extended over many. Finally the building can be entirely recycled back to raw materials.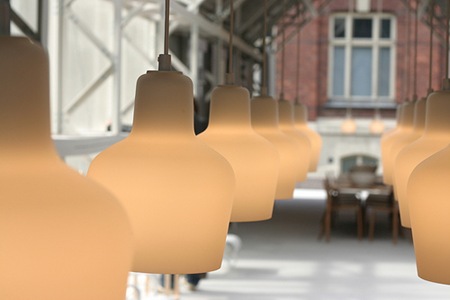 Reflecting on this project, I am doubtful that many buildings out there can be made of one material wholly. In fact it is counterintuitive when considering natural balances that a sustainable approach uses only one material, but principles such as recyclability, deconstruction, and healthy materials can be applied to any project and should gain traction as the building industry refine?s chain of custody. The Artek Pavilion is a great example of how good design can leverage materials, form and function to create something better than the individual pieces.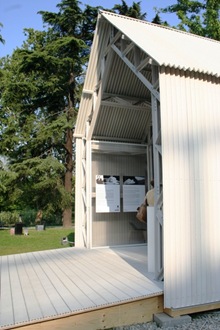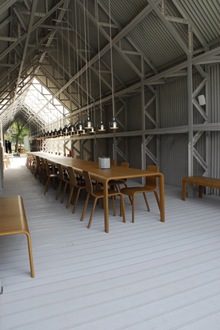 For more information please visit Shigeru Ban?s website.